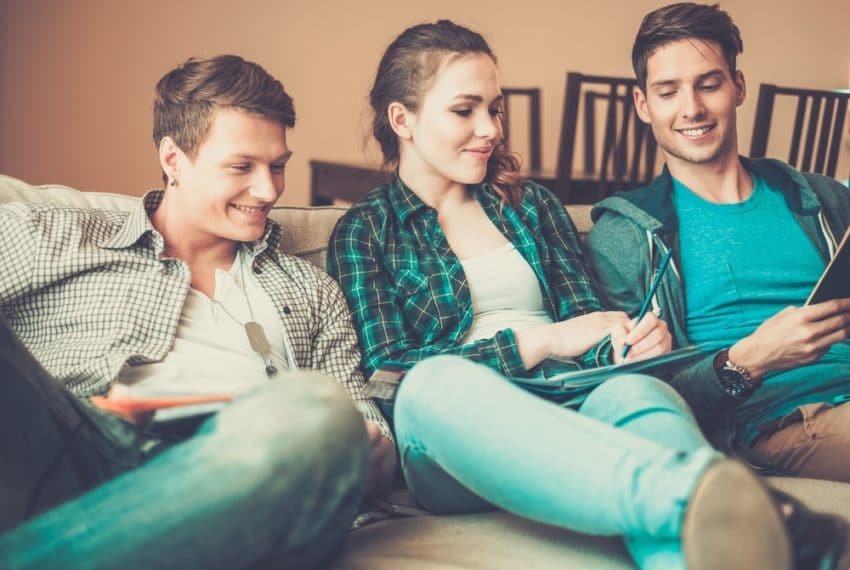 Finding Plymouth Student Flats in 2020
The process of finding excellent Plymouth student flats in 2020 is made much easier when you use the experts.
This means contacting the friendly team at Student Homes in Plymouth because they have many years of experience in finding flats, houses and student rooms in the city for students coming from the UK and also from overseas.
But what should students wanting flats to be looking for in 2020?
There's no doubt that if you don't do your homework first (we know this is a terrible word to use!), then you may fall into an expensive trap when renting your student accommodation in Plymouth.
It's always a good idea to avoid a potentially nasty surprise before you sign a rental agreement.
Looking for student flats to rent
Whether you are looking for student flats to rent or a house to share with your mates, it's important that you don't join in the student house hunting frenzy that takes place every year.
Don't buy into the belief that all of the best quality homes will be snapped up. First, there's plenty of time and second, you should always view student properties properly.
By doing so, you'll be making an informed decision about somewhere that everyone wants to live in instead of rushing to sign up to a property no one particularly likes.
Along with finding a student flat or house that is near to the campus, and has enough bedrooms, you also need to consider nearby bus stops and whether the property has damp.
Student rooms in Plymouth
The issues also affect those wanting student rooms in Plymouth because you need a quality and safe home that's close enough to the campus so it is easy for you to attend lectures.
You also need to be in a good location to enjoy the student experience in Plymouth, which means getting to and from pubs and restaurants and concert venues easily.
The security of your home is also important and you should always check that there are quality locks on the doors and also on the windows too. Sadly, student areas tend to attract opportunist thieves so you should avoid becoming a potential burglar's target.
In addition, you'll need a student property that is in good condition and has a range of white goods, particularly a fridge and a cooker.
You also need electrical fittings that work and a supply of hot water.
If you need more help and advice about finding Plymouth student flats in 2020, then you need to contact the experts at Student Homes in Plymouth today.